What's Happening This Winter In Mesa?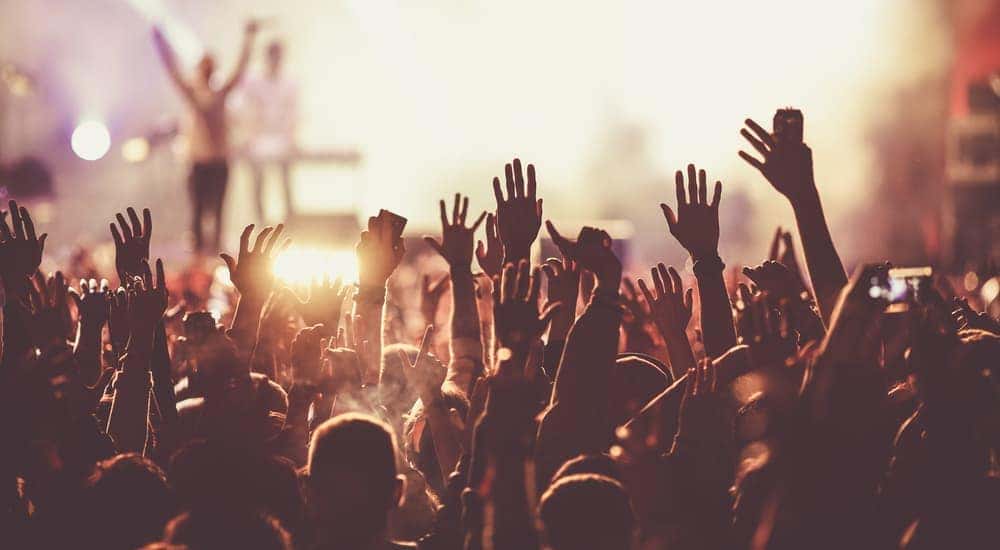 Whether you call Mesa, AZ, home or you're looking to get out of Phoenix for a few hours, there's always something going on to help celebrate the season. Best of all, if you are coming in from Phoenix, you can take the rail. It has a stop off right by the Mesa Arts Center (make sure to check out the Center's website for an in-depth look at all the concerts, shows, talks, and other performances taking place as well). These are just a handful of the best winter events going on in Mesa and the neighboring communities.
Woof, Wag, & Wine Night Windmill Winery
Is there a better combination than an evening with your pup while inside a winery? If there is, we haven't heard of one. Taking place at The Windmill Winery just outside of Mesa in Florence, the temperature is just brisk enough for you to toss on your fall coat and head out with your furry little friend in tow.
The event is open from November 1 to November 22, with dog-friendly hours taking place from 1 PM until 5 PM every day. And don't worry, the winery is free for both you and your pup (although you will need to pay for the food and wine yourself).
The Windmill Winery
1140 West Butte Ave
Florence, AZ

Annual Veterans Day Gourd Dance
Put on by the Arizona Territory Gourd Society; this year marks the 20th Annual Veterans Gourd Dance. The events will take place at the Pueblo Grande Museum and is put on in honor of all the men and women who have served in the country's military.
It is a Native American Recognition Days event, so this is an especially unique activity, as it brings together not only veterans but also Native American ceremonial dance. If you have not taken in a gourd dance before, this is a unique experience and great for the entire family. The admission is free, and it does run from 11 AM until 4 PM at the Pueblo Grande Museum and Archaeological Park.
4619 E. Washington St.
Phoenix, AZ
East Valley Veterans Parade and Concert
If you don't want to leave the friendly confines of Mesa for Veterans day don't worry, you can take in the free parade in downtown Mesa; the parade will go right down Center Street, so you can't miss it. There's plenty of parking throughout, so you'll be able to drive in and park or take the rail into Mesa if you're coming from Phoenix, Tempe, or a nearby suburb.
Currently, six high school marching bands will partake in the parade, plus there will be a number of military-themed activities as well. You'll also see military vehicles during the parade in addition to a flyover.
Viewing of military vehicles will begin at 10:45 AM on November 11 on the corner of University Drive and Center Street. The flyover and parade itself will begin at 11 AM.
Mesa Music Festival
This is the fourth year of the music festival. It's gotten bigger and better each year. Acts from all over the country come to Mesa to perform. You'll be able to hear local talent and larger names take multiple stages during the event. Some stages are in restaurants and others are in outside patios. There are also larger events on central stages. The headline act for this years Mesa Music Festival is Hoobastank.
This is a great time to get out with the family. All venues are free, plus you can bounce around to the different stages to make sure you end up with a performer you like. The festival begins on November 14 and will run through November 16. The show times will vary based on the specific venue. For a full list of the acts and events taking place during the festival make sure to head over to the Mesa Music Festival. With over 200 performances, not to mention discussions and mentoring put on by industry professionals, this is one of the largest free music festivals put on anywhere in the Southwest.
Downtown Mesa
Mesa Arts Festival
Looking for that perfect holiday gift but aren't sure of what to grab? Why not come out to the Mesa Arts Festival? It takes place at the Mesa Arts Center, so there's plenty of parking around. Running from 10 AM on Saturday, December 14, and ending at 5 PM on Sunday, December 15 you'll, find everything from homemade snacks to decorations, arts and crafts, and all kinds of goodies from both local and national artists.
Downtown Mesa
Eastmark Parkway Color Run
Are you looking to shed a few of those holiday calories? If so, the Eastmark Parkway Color Run is a great opportunity to jog with friends, burn off a few of those holiday pounds, and raise money for local schools and youth-oriented programs. It really is a win-win-win! The event takes place on January 25, and there is both a 1 mile and 5K option. You can sign up for the run directly through the website, and the race kicks off at Eastmark Great Park.
Mesa, AZ
Mesa Margarita Festival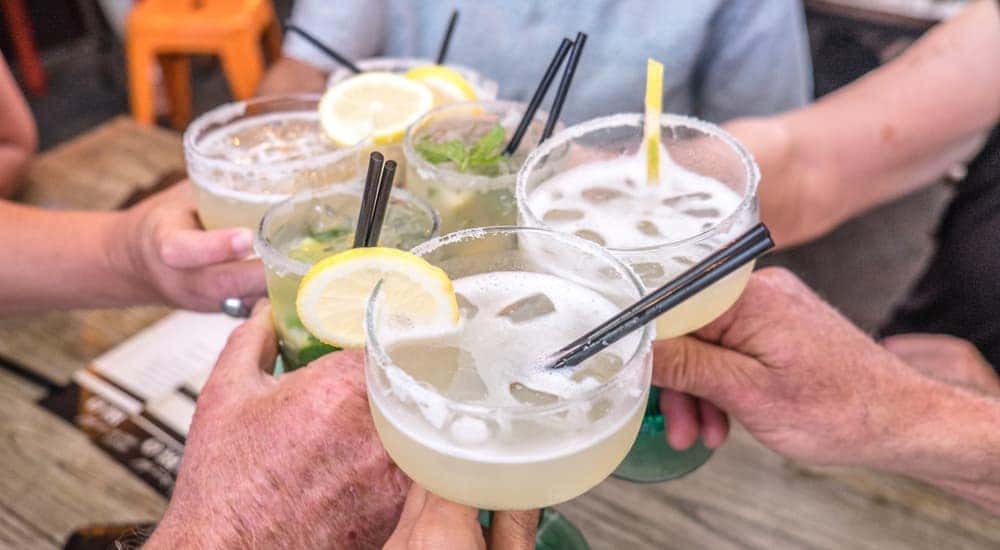 As if you needed a reason to grab a margarita. Well, this festival gives you an excuse to grab several. Kicking off Sunday, February 9 at 10 AM and ending at 6 PM (don't worry, this is the week after the Super Bowl), the event is at the Mesa Convention Center. There are a number of ticket options available and don't forget; there will also be plenty of tacos for sale as well!
Mesa, AZ
There's Always Something Going On
Part comfortable suburb, part stone's throw from one of the largest cities in the country, there's always something going on in Mesa, the home of our Arizona Car Sales dealership. These are just a handful of the winter events taking place through February of 2020 (and remember, it's a leap year this year, so there are 29 days). With the temperatures cool and comfortable, now is the time to get outside and enjoy the temps because before you know it, you'll see the temperatures rising and Spring Training will be in the air. And for more information on the latest and greatest in activities taking place in Mesa, make sure to keep it right here.