Upcoming Events for Spring in Mesa, Arizona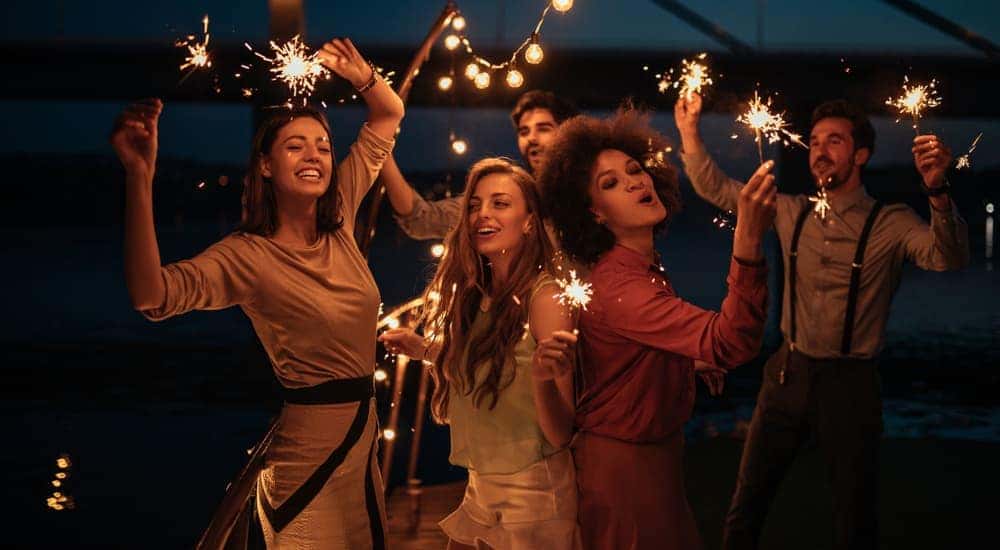 Spring is the perfect time to visit Mesa, AZ, located just outside of Phoenix at the base of beautiful Usury Mountain. Mesa has a vibrant downtown, active community life, and plentiful outdoor activities for both visitors and residents. In spring, Mesa weather is typically warm and sunny during the day, which makes it a great time to get outside for festivals, enjoy the gorgeous scenery of the desert, go shopping, golf at one of our championship courses, or visit one of our historic sites.
Downtown Mesa Brew Fest
March is just around the corner, and the Downtown Mesa Brew Fest will be revving up for its sixth annual event. On March 14, 2020, from 1-6 pm, festival-goers can head to MacDonald Street, north of Main to enjoy live music, vendors, local brewery offerings, and food from local eateries. General admission is free, and the festival is family-oriented and dog-friendly. Local breweries like Flying Bassett Brewing, Grand Canyon Brewery and Distillery, Iconic Cocktail, and many more will be serving during the event. Beer tickets will be available for $5, which equals a 12 oz pour. Tickets can be purchased at the event with cash only. Those who prefer cocktails over brews can also enjoy the cocktail lounge, where Iconic Cocktail and AZ Distilling Co. will be serving during the event.
CycloMesa Unchained Bicycle Festival
On April 4, 2020, from 9 am to 1 pm, thousands of cyclists are expected to participate in the tenth annual CycloMesa at the Mesa Convention Center. A 62-mile race, El Tour de Mesa, will take place. Spectators are welcome to cheer on the racers, enjoy the beer garden, take a free bike tour of historic downtown Mesa, or attend a bicycle education seminar. For those interested in more freestyle cycling, a BMX freestyle show will take place. Kids are also part of the fun and can take part in special programs just for them, including a bike rodeo. While at the Convention Center, a food truck alley and vendors will be set up for eating and shopping. Admission to this event is free to the public.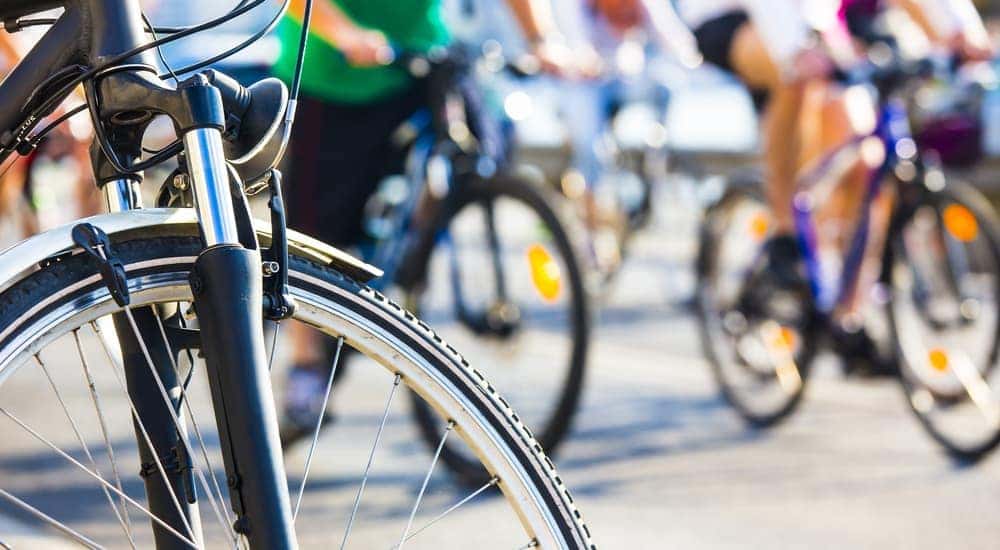 History and Museums
History enthusiasts may be interested in visiting the archeological site of Mesa Grande Cultural Park, which is an ongoing study of the ruins of the Hohokam people. This site thus far dates back to 1100-1400 CE, and the public can begin a tour by going to the visitor's center during cooler months. Mesa Grande is now registered as a National Historic site and is maintained by the Arizona Museum of Natural History, which is also located in Mesa, AZ. The museum is packed with the natural history of the Southwest, and may make the visit to Mesa Grande even more meaningful for those interested. Visitors to the museum can enjoy a wide range of displays from millennia of the past, Tuesdays through Sundays. Admission is $12 for adults, and is accessible for those with special needs.
Another outdoor historic site is the Park of Canals, which features the ingenuity of Native American engineering of canals and a diversity of desert plant life. Like Mesa Grande, the Park of Canals is a former site of Hohokam peoples who created a system of canals to bring water through the desert to their settlement. In the late 1800s, Mormons discovered the long-abandoned canal system, and started their own settlement in the remains of the ancient ruins.
Finally, Mesa Historical Museum is dedicated to preserving the local historical heritage of the region. The museum inhabits the historical site of an old adobe schoolhouse, and is open Tuesday through Saturday during the day. The fee is $5 for adults to view the exhibits, and new exhibits are always being displayed.
Roots N' Boots Queen Creek
Visiting Arizona wouldn't be complete without a rodeo event. From March 12-15, Roots N' Boots will celebrate its 10th year of rodeo fun. Cow roping, mounted shooting, barrel racing, Old West shows, a petting zoo, a carnival, and now bull riding are all part of the several days of excitement. Vendors and food stalls are part of the experience, along with plenty of activities for kids. Clinics, trail rides, and even stage shows will bring a fair-like atmosphere to the region, and it's just a short drive to Queen Creek from Mesa.
The festivities will be held at Horseshoe Park and Equestrian Center in Queen Creek, AZ, and promises to be an action-packed several days. If you've never experienced a rodeo, go buy yourself a cowboy hat and join the fun! Tickets for the event are on sale for separate attractions, and can be purchased on the website.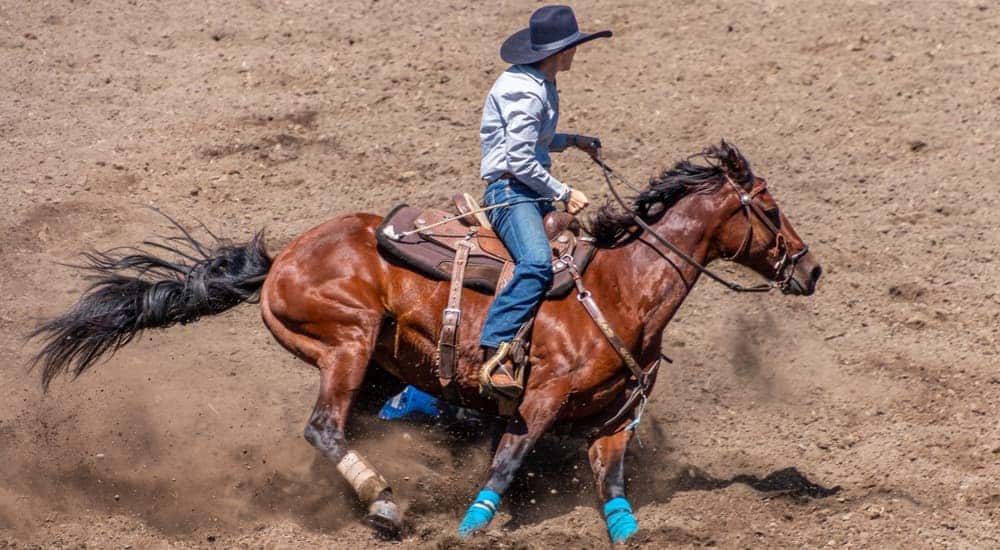 Usury Mountain Regional Park
If the outdoors is more your speed, a trip to Usury Mountain Regional Park may be just what you need. This beautiful desert landscape has 29 miles of trails to enjoy by hiking, biking, or horseback riding (though you need your own horse). When climbing the mountain itself, over 2,000 feet of elevation gain will offer up magnificent views of the valley floor and the vistas of surrounding mountains. On Saturday, March 30, a stargazing event will take place in the park at 7:30 pm, for those who enjoy learning about the night sky.
The park has day-use areas for picnicking and barbecues, and also has a camping area which is suitable for both RVs and tents. If you happen to be a model airplane enthusiast, there is an area dedicated to flying within the park, called the Arizona Model Aviator flying site. A five-star archery range is also on the grounds, and has shaded areas for target practice. For those who love the outdoors, Usury Mountain Regional Park has a lot of activities to enjoy, and spring is the perfect time to get out in the Arizona desert. For more information, go to the park website.
Ongoing Events
Downtown Mesa Festival of the Arts is an ongoing festival every first and third Saturday from October 2019 to April 2020. The festival features both established and emerging artists' work for sale, showcasing ceramics, jewelry, woodworking, metal, photography, handmade soaps, gifts, and food. Attending the festival is free to the public, and it is located on MacDonald and Main from 10 am to 4 pm. Music and dancing will liven the atmosphere, and an information booth will be located on the corner of Main and MacDonald to learn about the vendors. This is a family-friendly event open to the general public.
Every first Friday through June, Motorcycles on Main is an event for motorcyclists looking to show off their wheels downtown. The roads will be closed to cars, and open to motorcycles and pedestrians on Main and North MacDonald. Live music and a beer garden will enliven the event, and visitors are always welcome to sample the local eats at downtown restaurants.
Mesa Arts Center is hosting a monthly event called Spark the Dark every third Saturday until May. The whole campus will come alive with the work of the featured artist each month, accompanied by live music, food, and adult beverages. This event is free to the public and takes place from 8-10 pm.
Mesa, Arizona has so much to offer for visitors to the region, from arts and music to museums and rodeos. You can climb a mountain or enjoy a night downtown, and spring promises to bring the perfect weather to get outside. Don't forget to get out to the rodeo! Arizona has its fair share of cowboys, so get your boots on and get ready to have some fun.