Spend Your Day at the Golf Course Instead of the Dealership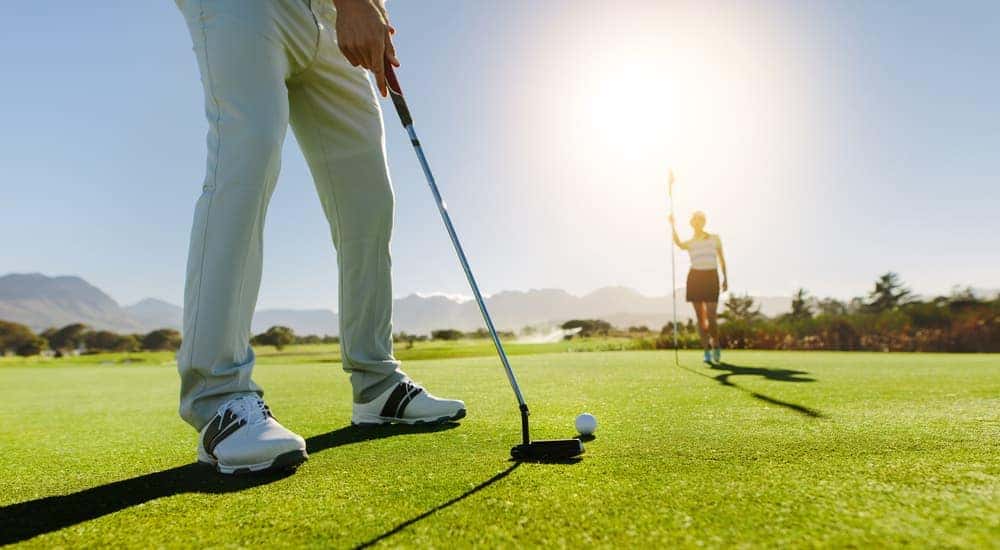 At Arizona Cars, we don't want you to have to spend your whole day at the dealership. We make the car-buying process transparent and quick, so you won't need to spend too much time dealing with us. What better way is there to enjoy all the extra time that you saved shopping at Arizona Cars then by taking a refreshing afternoon outing to the golf course? The Arizona desert is a beautiful place to tee off with your friends, coworkers, or family members. Even if you're not interested in golfing, these country club restaurants and fun venues are worth a visit regardless. Here are a couple of highly-rated golf courses near our dealership.
Las Sendas Golf Club
Golfers visit Las Sendas from all over Arizona to enjoy its beautiful landscaping, special events, and educational programs. At about 1800 feet above the desert, Las Sendas provides a stunning view of the Phoenix city skyline. Las Sendas has won several awards throughout recent years. U.S. Airways ranked Las Sendas as the third most challenging golf course in Arizona. In 2012, Phoenix NewsTimes ranked Las Sendas, the best golf course in Phoenix. In 2013, Las Sendas was the Reader's Pick for Best Golf Course in the East Valley Tribune. It's also been featured in Golf Digest and GolfWorld's Rock Solid Charity Tournament with Alice Cooper.
This upscale course has a strict dress code of golf attire only. No denim is allowed on the course. Players are matched with their individual course level to prevent slow play from holding up other golfers. Six different tee boxes are available to accommodate golfers of all skill levels. Starters are available to offer tips about the course and help improve your score before you begin. Las Sendas requires that a round of golf be completed in no more than four hours and twenty minutes. Their Player Assistants monitor the pace of play to alert you if your group is falling behind schedule. This gives everyone a chance to enjoy their time on the course without the inconvenience of running into other groups.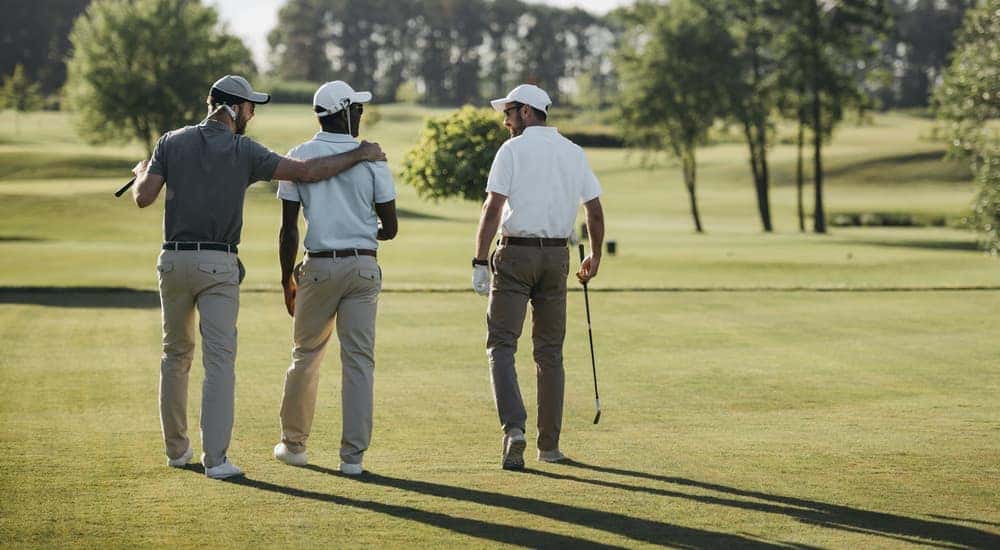 Dining at Las Sendas includes your choice between their two premiere restaurants: The Patio and The Grille. The Patio features live music, a romantic atmosphere, and a spectacular outdoor view. They're open daily for breakfast, lunch, and dinner along with Happy Hour from 3-6 pm. There's also a Kid's Menu for children under eleven years old.
The Grille is a fun sports bar with twelve big screen HD televisions, perfect for catching the latest sports games. This casual dining environment is family-friendly with high top tables and a full bar. Book your Thanksgiving Dinner, New Years Celebration, or Mother's Day Brunch at the restaurants at Las Sendas for a memorable occasion, surrounded by breathtaking scenery. They also host weddings and special events.
Topgolf in Scottsdale
About 25 minutes from the dealership, you'll find Topgolf in Scottsdale. This large venue includes over one-hundred climate-controlled hitting bays, so you can practice your golf skills no matter what the weather decides to do. If you can pop by during the week, they offer a half-price game every Tuesday. In the mornings (till noon) on Monday through Friday, you can catch their $15 unlimited play offer. Lessons and classes are available, along with a PGA Junior League, to get the kids interested in this fun family sport.
Are you ready to get serious about your golf game? Whether you're a beginner, intermediate or advanced golfer, Topgolf offers various league schedules that includes weekly practices and a competitive round of play-off games. You can register as a team with people you know or register as an individual "free agent" to be matched up with others who are interested in joining the game. Beginners and intermediate players can sign up for larger teams of four to six players, while more experienced golfers can opt for a team of just two players.
There are lots of social events to look forward to at Topgolf, including a New Years Eve Party with live entertainment, unlimited gameplay, a dinner buffet, and fireworks. Book anything from small group events, team building activities, fundraisers, and kids birthday parties at their lively and spacious venue. If you're not sure exactly what to expect at Topgolf, you can take their 360-degree tour online to get a better picture of their many offerings. Their full menu restaurant is available to golfers and non-golfers alike. They're open late, offering everything from a weekend brunch to after-hours appetizers and drinks. Enjoy DIY injectable donut holes, a tasty sunrise burger topped with a fried egg, or a jumbo pretzel board with assorted charcuterie as just a few examples of the delicious food options you can find at Topgolf. As is true for most afternoons spent golfing, go for the golf, but stay for the food.