Local Holiday Shopping in Mesa, Arizona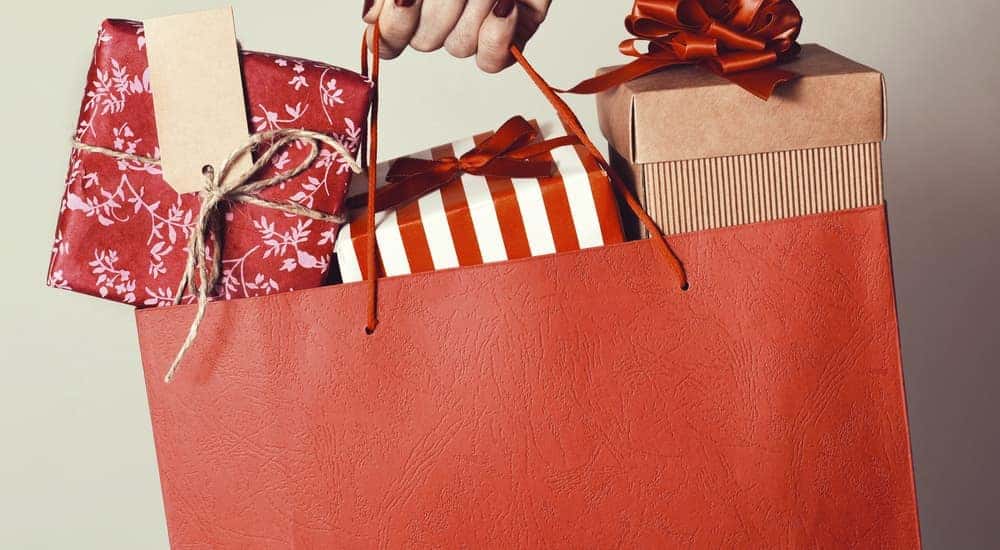 Depending on who's on your list this year, Mesa, Arizona has a variety of different stores that will not only allow you to find the perfect gift, but also make the most out of your day out on the town shopping. Holiday shopping is a breeze when you browse these retail locations, which are a destination onto themselves. Don't feel burdened by the stress of the holidays. Have fun while you shop and soak in the joy of the season. We'll give you some insider tips to make shopping as cheerful as the holiday season itself. After all, it is the most wonderful time of the year.
Find One-of-a-Kind Handmade Gifts at Mesa Marketplace
Unique items for your Secret Santa, or interesting antiques for your quirky relatives, can all be found the Mesa Marketplace Swap Meet. This "recreational shopping" center offers artistic goods crafted by local merchants. Enjoy your shopping experience surrounded by a spirited atmosphere of live music and food vendors. The Mesa Marketplace has limited hours in winter, but rest assured that it's open on weekends year-round. Find coupons and special events listed on their website. Visit the Mesa Marketplace Swap Meet located at 10550 E Baseline Road for fine art, antiques, accessories, home goods, and an engaging afternoon stroll that takes the monotony out of shopping.
Shop Big Box Stores Filled With Holiday Cheer
The Mesa Riverview on North Dobson & Loop 202 provides a classic mall shopping experience. Popular stores like Marshalls, Joann Fabrics, Petco, and Home Depot offer a variety of gifts for anyone on your list. From fashionistas, craft enthusiasts, pet lovers, and DIY home renovators, you'll find what you need at Mesa Riverview. When it's time to take a break from a long day of shopping, pop into the Cinemark to unwind and catch a movie. Stadium seating, along with 3D movie options, make this the perfect ending to your holiday outing. Several restaurants are available at the Riverview, offering everything from Mexican, diner food, pizza, and traditional pub fare, along with lots of fast food favorites to choose from. There's certainly no reason to go hungry as you spend the day shopping at the Riverview.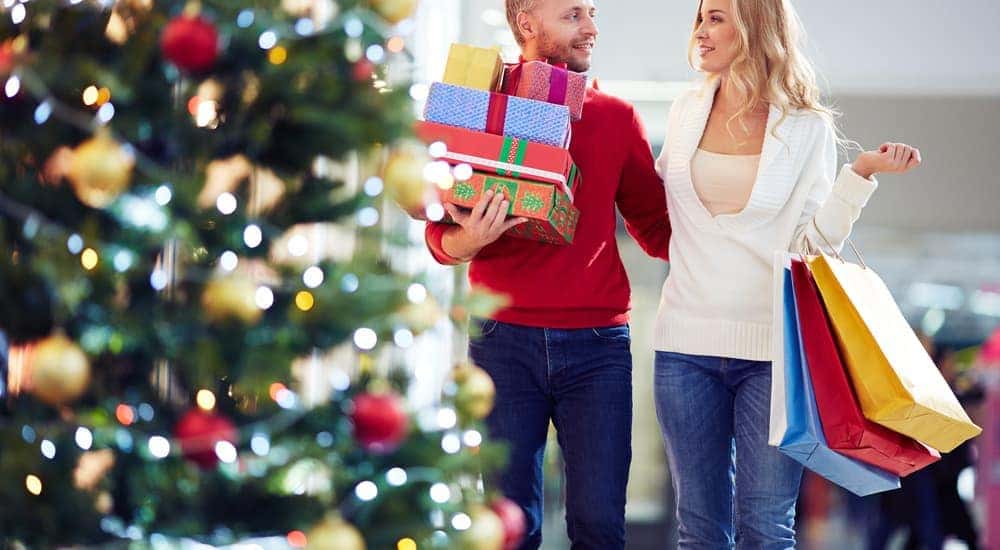 Stop Into Bass Pro Shop Outdoor World
The Bass Pro Shop Outdoor World, part of the Mesa Riverview, is a specialty shop that's worth a visit. If you have any outdoor enthusiasts on your shopping list, you'll find great gifts available for them here. Shop for outdoor gear, sporting goods, fishing equipment, specialty clothes, and footwear. Take advantage of the many photo ops with large wildlife displays, a big aquarium, and a waterfall with live fish. Seasonal Christmas decor sets the perfect scene for a special holiday shopping experience. They even have their own restaurant and arcade! With so much to do at Bass Pro Shop Outdoor World, you may not even have time for the rest of the mall.
Stroll Through the Vast Tempe Marketplace
Head to Tempe, Arizona, for the Tempe Marketplace on 2000 E Rio Salado Parkway. This enormous shopping center is sure to have everything you need for even the most difficult people on your list. You'll find over 100 shops that span through 1.3 million square feet of retail space. Stop by for a quick shopping trip on your own or make it into a day-long family outing. Tempe Marketplace is a destination shopping excursion with lush landscaping, cozy fireplaces, and lots of popular restaurants available when you get hungry or need a break to sit down. Pop into Dave and Buster's to rev up your energy level with fun games and food before you head back to the stores for another round.
Go Back in Time in Chandler
Just south of Mesa, you'll find Chandler, Arizona. This town has some of the most interesting options for vintage and antique gift shopping. Merchant Square on 105 North Arizona Avenue in Chandler is the largest antique mall in all of Arizona. It's kid and dog-friendly, so bring along anyone who wants to help out with the hunt for the perfect present. An array of treasures, including distinctive clocks, flashy costume jewelry, nostalgic antique toys, and vintage posters can be found at this shopping center, which is complete with an onsite eatery for lunch. Find great deals and sales on original gifts that you won't find elsewhere. Impress your friends and family with throwbacks from the past this holiday season. Any gift you find at Merchant Square is sure to be a conversation starter!
Conclusion
Don't do all your holiday shopping at Arizona Cars, Mesa has lots of other great shopping experiences to choose from too! We'll be happy to take you on a test drive for a new or used vehicle once you're done shopping around town for knick-knacks, antiques, sporting goods, and everything else on your list. Happy shopping!