Guaranteed Credit Approval Makes Auto Loans Easier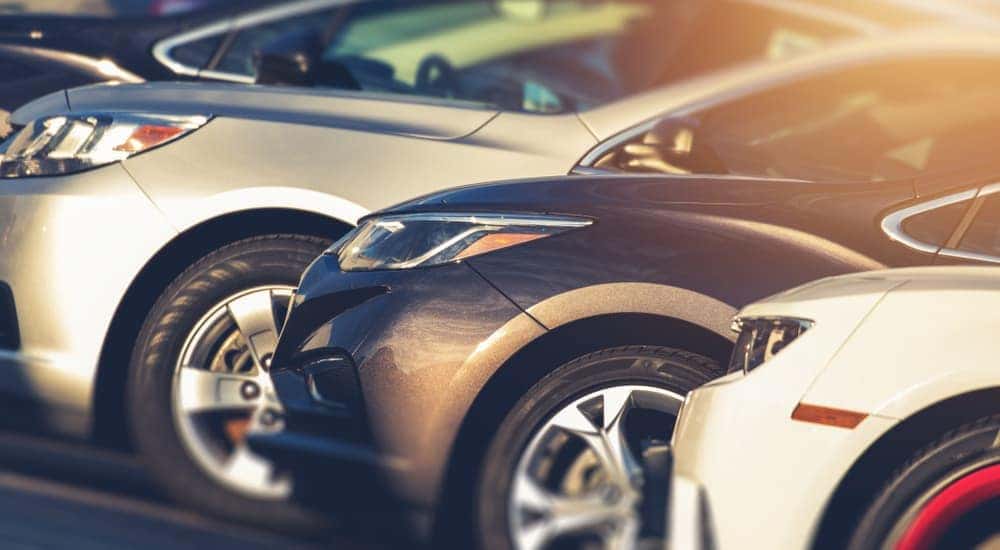 Are you in the market for a new vehicle but you'd like to save money on your purchase? Shopping for used cars may be the best option for you. It's a great way to save money on your purchase, avoid the depreciation that takes place with new vehicles, and get into a reliable car, truck, or SUV. But what happens if you don't have the best credit in the world? Poor credit can make it difficult to make a vehicle purchase. Yet regardless of credit, you still need a mode of transportation that can get you to work, your kids to school, and help you take care of all your errands and day-to-day requirements. That is why at Arizona Cars, you will receive guaranteed credit approval auto loans, no matter what your current credit score is.
Bad Credit Happens
Let's face it, not everyone has great credit. In fact, it's pretty easy to harm your credit, even on accident. Perhaps you forgot about a credit card payment, or didn't receive a medical bill in the mail yet were being charged all the same. There are so many ways to harm your credit score, and at the same time, it takes a long time to repair your score. Fair or not, even if you've done what you can to make amends with your poor credit, you may not reap the benefits for months, if not years.
Of course, you can't simply wait around before purchasing a vehicle. If you need a vehicle now, you need it now, not six months from now. So what are you supposed to do? Sure, you might be able to get by with public transportation or with the vehicle you're currently driving, but it may also cause all kinds of problems with your personal and professional life. It may also make it difficult to get your kids to school and drive to work all the same. Waiting for your credit score to improve may not be a luxury you have.
At Arizona Cars in Mesa, AZ, we fully understand. That is why we want to do anything in our pour to help you secure an auto loan on a used car. It doesn't matter if you have great credit, poor credit, or no credit, we are here to work with you and help secure the right loan for you and what you can afford.
Connecting You With A Payment You Can Afford
It wouldn't do you much good if you secured a car loan you couldn't pay. That's just setting you up for failure. Securing a loan that is far too much will result in you owning the vehicle for a few months, falling behind on the payments, and then risking the loan going into default and having the vehicle impounded and repossessed. None of this helps with your credit score, and it will cause all kinds of problems further down the road. That is why our finance department here at Arizona Cars wants to help connect you with a payment you can afford.
After going through your credit score and, most importantly, your pay stubs, we will work with you to help identify a payment you can afford. This is the amount of money you can manage on a monthly payment without feeling crunched for cash. We can then help you find a vehicle that fits within this amount.
What happens if there is a specific vehicle you have an eye on, but the payment doesn't exactly fit within what you can afford? Well, we do have a few options. We might have a similar vehicle on the lot that matches much of what you're looking for but comes with a lower price. Or we can work with the length of the payment to help bring down the monthly payments. Whatever you have an eye on, let us work with you and connect you with a payment you can afford.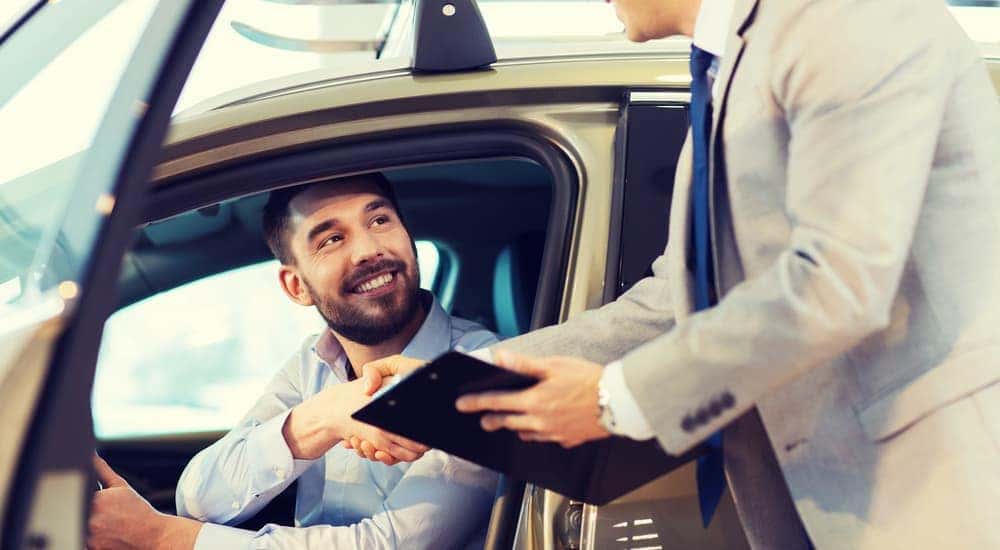 It Doesn't Matter If You've Been Turned Down Before
Don't worry if you've gone to another dealership, and they have turned you down for an auto loan in the past. We're not concerned with what another dealership has done or what kind of loans they approved you for (or didn't approve you for). Our goal is to help you and to help make sure you find the right car that you can afford and then connect you with a loan that works for your budget.
We know it can be frustrating when other auto dealerships have denied your loan application. You go through the process of finding a vehicle you like and working on a payment plan, only to then be denied the loan. Not only does it put you back to square one, but it's also a waste of your time. We don't want to waste your time. We want to put you in a car, truck, or SUV, regardless of what your credit score is. So no matter if Arizona Cars is the first used car lot you've visited or the fifth, we are here to work with you in finding the right vehicle for the right price.
Plenty of Financing Options Available
Our finance department will work with you and offer several financing options to help you afford your vehicle. Beyond that, no matter what your credit score is, we can work with your down payment as well. We will also assist you in identifying the value of any potential trade-in you might have. This will also help take down the final price of the used car you have an eye on. We'll do whatever we can to help you save money on your used car purchase and bring down the monthly payment. By giving you a monthly payment you can afford, it not only helps set you up with a vehicle, but it will also help you build your credit score. By having a car loan that you can pay every month, as long as you stay on top with your payments, you'll improve your credit score. This will help you secure improved financing options for future purchases you make, loans you take out, and credit cards you apply for.
Visit Our Arizona Cars Team Today
If you are in the market for a used car, truck, or SUV, it doesn't matter what your credit score is, or if you've been turned down by other used car dealerships, our team at Arizona Cars is here to help. So whether you have great credit, poor credit, or no credit, we will help secure an auto loan for you at a monthly car payment you can afford. So, feel free to check out the wide selection of used cars on our website or to stop by the lot at your convenience. And if you ever have any questions about securing an auto loan, give us a call. Our finance department professionals are on hand to work with you. They can pre-approve you and help you understand how much you may qualify for and what kind of monthly payment you can afford. This way, you'll know exactly the kind of vehicle that works for you.