First Steps for Car Shopping on a Budget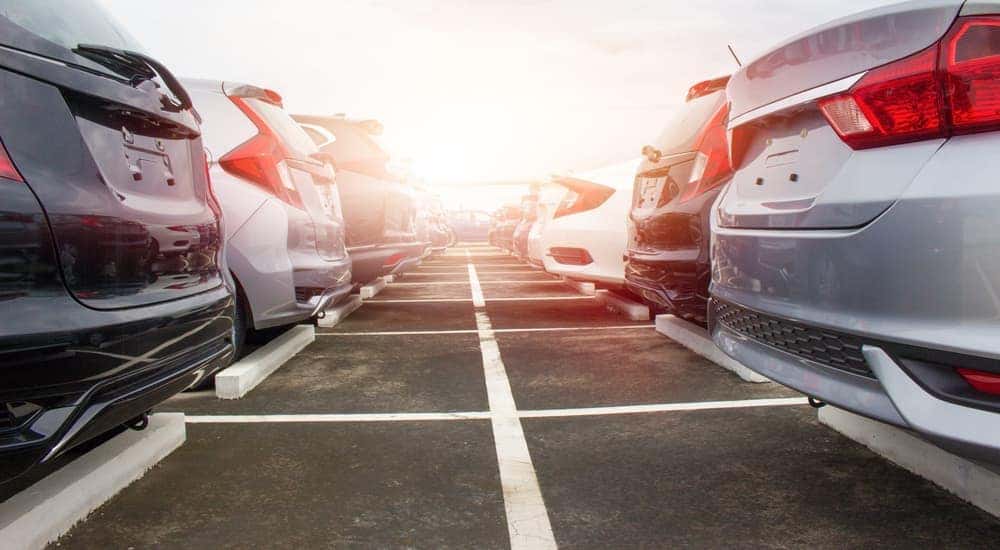 If you are like most Americans, shopping for a car can be stressful, especially if you can't afford to pay for a car in full with cash upfront. In this case, you'll need to apply for a car loan to finance your new vehicle, but what about if you have bad or no credit? Luckily for you and other Americans who have struggled with building up a credit score, you can find bad credit auto loans that work with your budget.
Maybe you've got thoughts about your intended budget, but you don't have a specific number. That's alright. As you're just brainstorming about your next set of wheels, you'll grow into a mindset for car buying. It's our hope that these steps help you grow.
Step One: Decide Your Budget
Your first step in buying a car is narrowing down your budget. When you start shopping, you need to be sure your auto loan payment is no more than 20% of your budget. So before you start your search, sit down, do some math, and think about how much you can afford each month.
Consider what you owe now. Do you have a mortgage? Do you have another car you are paying off, and what about your budgetary needs for your kids? How much can you afford per month and how long can you afford to pay that much per month? What do you need in your new car in order to make your life easier? Will this car make your life easier, or will the payments make it even harder? Once you've nailed down your budget, then you can turn to your search engine.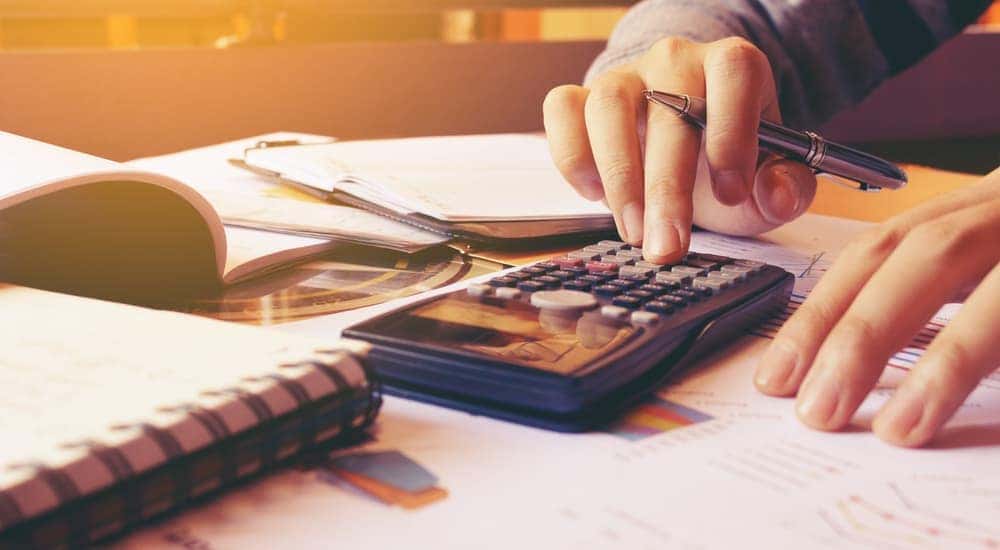 Step Two: Finding a Good Dealership
Not all car dealerships or car salespeople are mean spirited and only want to take your hard-earned money. That's not good for business, and it sets up buyers for failure. There are bad dealerships out there, but you need to be a little diligent to find one that works for you. You can start by reading customer reviews through Google, Yelp, and Facebook; additionally, you should talk to your acquaintances. Keep in mind that even the best dealerships will have an unhappy customer every now and then, but the better dealerships will have a majority of great reviews.
While you could have been burnt by a salesperson in the past, we're here to avoid that now. Because the truth is, there are really good people out there that can make a living being honest and helpful.
Step Three: Visit the Dealership
A used car salesperson has to make a pre-loved vehicle seem like one that is ready for new love. And the salespeople you want selling you a car are the honest ones who will go over all the details of the vehicle from recalls they have repaired to engine maintenance. Maybe the car is from 2000, and it has 200,000 miles on it. You want someone who goes over all the details, so you know what it is that you are buying. Make sure to ask lots of questions, examine all aspects of the car, look under the hood, and even peek at the undercarriage for any signs of wear you wouldn't expect on a car of its age and mileage.
Ask them what the car you want will cost, and what kind of financial plan you can be offered with your credit history. Go home. Crunch the numbers. And if you like the numbers, come back to the dealership ready to sign some papers. They want your business; trust me.
Depending on the dealership you visit, you may have to visit a bank or credit union in order to negotiate the terms of your auto loan.
Some dealerships also have an in-house financing team. This means they can offer you a loan on-site, rather than the option stated above. Regardless, do your calculations in a non-pressured environment. Being honest means, you know how much the car will cost you per month and how much interest you will be paying on top of the car's worth.
Step Four: The Loan
So, what does it mean to get a bad credit auto loan? And what does APR stand for? Bad auto loans are described as 'bad' because they describe your credit score. Of the several credit score rating systems, all of them have a range from bad to excellent (credit scores typically range from 300 to 850). A higher credit score is a message to a lender that you are the more apt to pay-off any loans you receive. A lower credit score means you are less likely to pay off your loan, and thus default on them.
Because your credit score tells lenders that you have a high probability of defaulting your loan, lenders have two options when you apply for a loan. The first is to not offer you a loan. Their second option is to offer you a loan with a higher than average annual percentage rate or APR.
Now, what are your loan terms? The terms of your loan are how much money you will be lent, for how long, and what Annual Percentage Rate (interest rate).
The amount of money you will be lent is determined by how expensive your car is. For someone with bad credit, it is always advised to purchase a used car. A new car can depreciate up to 30% in its first four months. Let's say you see a new car that is $25,000 and perfect for you. That means if you wait one year or buy that model one year older, you could be saving $7,500 on that car, used. Purchasing a used car means your loan will be less than what you originally needed. As a general rule, the lesser the loan you apply for will increase your chances of being approved for the loan.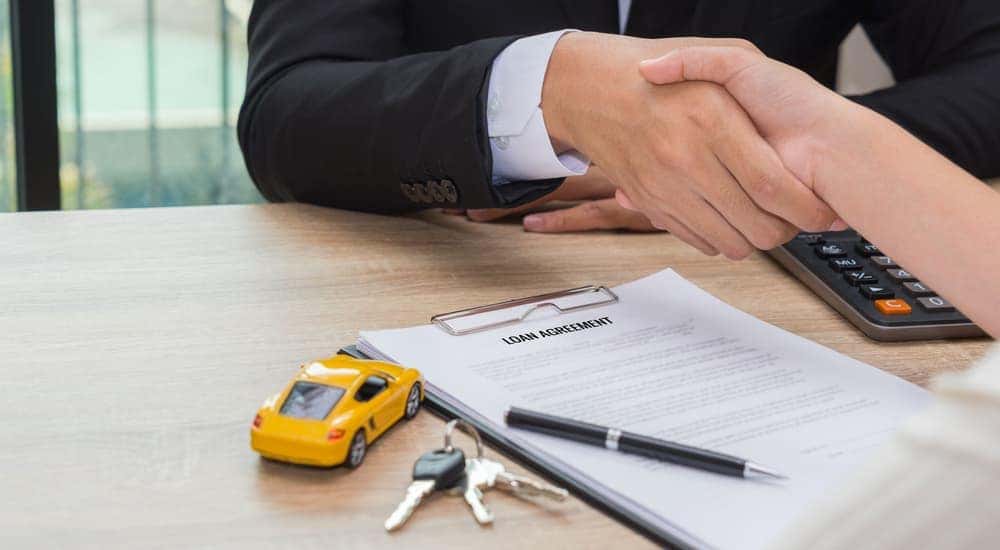 Value Penguin calculated average Annual Percentage Rates for bad credit scores (in the 500-659 range) on average are 9.72% to 15.24%, as of 09/03/2019. In some cases, banks offer APRs as high as 27%, and your local bank or credit union may give you an even higher number.
This is why you are most vulnerable when you're financing a car with bad credit. Banks and dealerships exist because of the difficult choice you have between paying a very high APR on a car or sticking with the car you have now. However, even with a higher interest rate, you can build your credit up so that with your next vehicle purchase, your interest rate will be much lower.
Next comes the length of your loan. This will always be described in months, such as 36 months or 72 months. The longer your loan is, the lesser your monthly payments will be, but your interest can go up.
Step Five: Actually this Isn't a Step
We'd like to make things a bit easier for you. Here in Mesa, AZ, you can find our friendly sales team at Arizona Car Sales. We offer bad credit car loans for great used cars because we know that even the best of us can hit hard times. Our sales team is ready to help you find the perfect car for your needs and budget, and our financing team is here to help you find a loan that will help build your credit score back up. The best part, you can finance your car through us and not jump through hoops with a bank for a loan.