Financing for All Credit Types in Mesa, AZ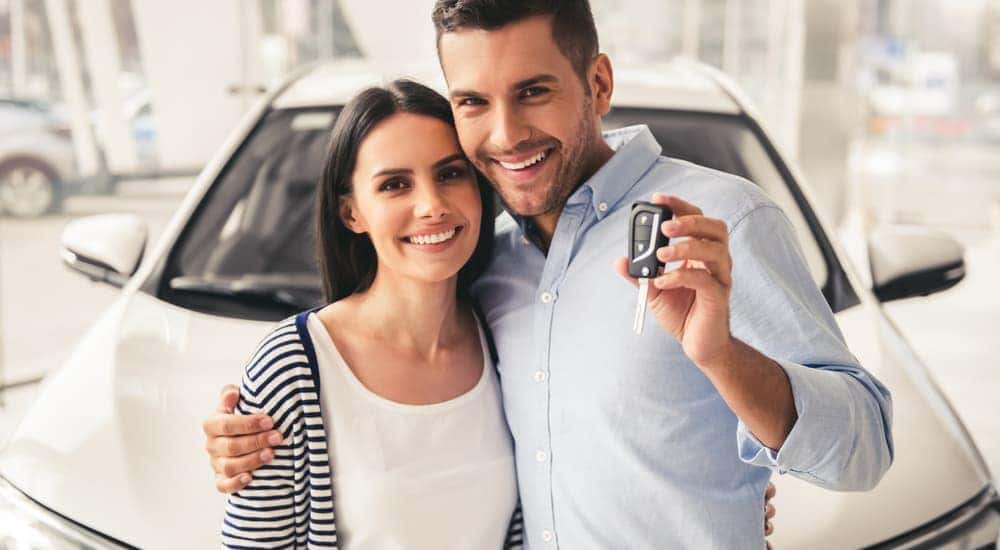 If you've been searching around Mesa, AZ, for used cars, look no further than Arizona Car Sales. With available financing for all credit types, we guarantee that you will not be turned away. Our finance center offers the Phoenix Auto Finance Advantage which gets you the best quality vehicles at the most competitive price points. Keep reading to learn more!
Phoenix Auto Finance Advantage
Our finance experts hand-select the best pre-owned vehicles to offer at the lowest prices. Consistently working to find the most competitive loan options, you can even find almost-new or specialty vehicles on our lot.
The best part about buying from Arizona Cars is that we are the bank. That means there is no middleman to go through. At any given time, we have over 100 used cars, SUVs, trucks, and vans to choose from. These aren't junkers either.
We understand that times are hard, and no matter what financial situation you find yourself currently in, you should be treated with dignity and respect. That's why we only select the finest dealer trade-in vehicles and offer immediate delivery. All of our vehicles also come with a free vehicle history report. This is an important thing to note because you should never buy a vehicle without one. This will show you if the vehicle has been in any accidents or had any major bodywork done. You won't get stuck with a lemon when you buy from us.
Extended Warranty
One of the negative points about buying a used car is that they rarely come with any type of warranty protection. Unless you pay extra for a certified pre-owned model, you are pretty much stuck if anything goes wrong with your new-to-you vehicle. However, this isn't the case with the Phoenix Auto Finance Advantage. We offer the best used vehicle warranty protection in the entire country.
Our warranty gives you 5 years or 100,000 miles of protection based on the mileage at delivery. It covers the engine, water pump, and drivetrain system. You won't find anything better than that when shopping for a used car.
Guaranteed Credit Approval
No matter who you are, where you come from, or what point in life you've found yourself on, we offer financing for all credit types here at Phoenix Auto Finance. Whether your credit score is good or bad, you can be instantly approved for a car loan in a matter of seconds. With loans as low as 2.49% APR and affordable payment options, you will be driving around town in style.
You are not alone. Millions of Americans struggle financially every year. Whether you have gone through a divorce, the death of a loved one, or even bankruptcy, you still deserve to have the freedom to choose your mode of transportation. Low credit scores due to late payments or repossessions should not get in your way of financing a vehicle. That's why we guarantee credit approval for anyone.
Did you know that not having credit can put a lot of obstacles in your way just as if you have bad credit? That's crazy to us! If you are a first-time car buyer and have zero credit, we will finance you. You can be driving off the lot in a great vehicle in no time.
If you are looking to rebuild your low credit score, financing a vehicle from us can help. By securing low payment options and meeting them on-time every month, you will gradually begin to see your score rise over time. By the time you've paid off your vehicle, you may have built your credit back up. Our program is designed to get anybody back on the right track, no matter what your current financial situation is. In fact, our customers have seen an average of a 100-point credit increase over just 24 months. Not too shabby, eh?
All you have to do is complete our online application form. It's completely secure, fast, and easy to do. You will be approved in a matter of minutes.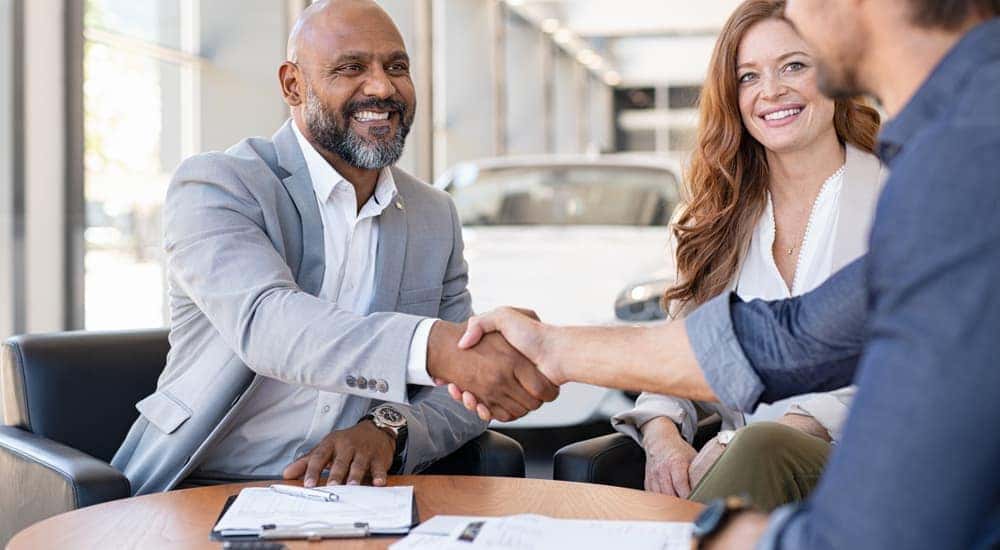 What You Need
In order to get your vehicle today, there are a few things you will need. First, you need to be able to provide proof of income. This can be in the form of pay stubs, canceled checks, and bank statements. The second thing you need is proof of residency. You can show a cell phone bill, utility bill, or mailed bank statement. Third, you need to provide us with six to eight personal references. These are people who can vouch for your character. In the case of low credit or no credit, our finance experts need some sort of validation for your character. Personal references will suffice. All you need to do is provide the names, addresses, and phone numbers.
Finally, you will also need to provide a valid Arizona ID and proof of full coverage insurance. Typically, liability insurance is enough to drive off the lot with a new-to-you car. However, in this case, we want to ensure that you and the vehicle are completely covered in the event of an accident. This gives both parties peace of mind.
Benefits of Improving Your Credit
If you are working on improving your credit score or building one from scratch, there are many benefits to doing so. Having a high credit score will allow you to get better credit cars with higher limits. It also gives you higher purchasing power, which means that you can buy big-ticket items with no problem.
Another benefit is being able to purchase a home or get approved for a low-interest loan with little to no down payment. A variety of payment options will also open up if you have a high credit score. These payments can be weekly, bi-weekly, monthly, or even automatic.
Frequently Asked Questions
If you have questions about various aspects of your loan, you can visit our FAQs page. Here you will find answers to questions about your online profile, payments, auto-pay, and even insurance, impounds, and claims.
We've taken the time to go through all of the most-asked questions and provide you with fast answers; we even tell you what to do if your vehicle gets stolen. If you need additional help or your questions are not answered under our Frequently Asked Questions page, you can always call us at 480-821-6161. Our representatives will be happy to address any issues you may have and answer your questions.
Payment Calculator
Still not sure if you can get a used car with your current credit score? Why not try out our payment calculator? Simply fill in the price of the vehicle you want, your interest rate, the length of the loan, and your down payment or trade-in value to get an estimate of how much you will pay monthly.
Keep in mind that this is only an estimate, but it will certainly give you a better idea about what to expect when you finally do decide to finance a used car.
Financing with Arizona Cars
Are you ready to get started? Click here to begin the application for financing. It just takes a few moments of your time.