Car Dealerships Near Me That Finance Bad Credit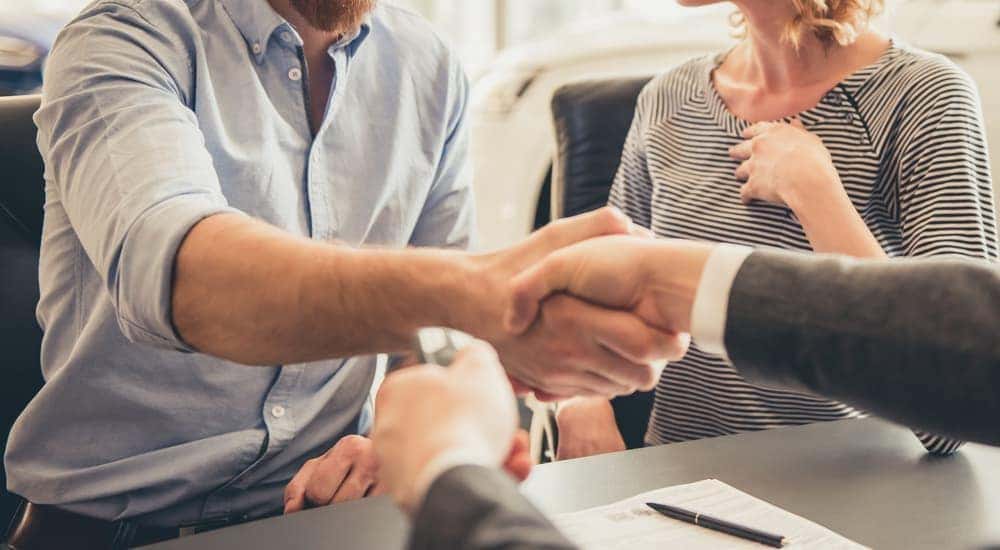 Are you researching "car dealerships near me" to find a dealership that will provide you with financing options even if you have bad credit? At Arizona Cars here in Mesa, we believe everyone deserves a dependable vehicle. That's why we work hard to help you secure financing, no matter your history. There are a variety of situations that can make it difficult to get financing. If you have a low credit score, or no credit at all, most lenders are going to be very wary of lending you money. A history of bankruptcy or repossession can tarnish an otherwise responsible credit history, making it seemingly impossible to get a loan. That's why we provide useful tips on our website to help you get financing and help you take steps to improve your credit.
Instead of just looking at your numbers on paper, Arizona Cars sees you as a real person who deserves a second (or sometimes even a third) chance. Everyone goes through tough times every now and again. Rather than letting that define you for the rest of your life, we build trusting relationships with our customers by extending a helping hand in that first step towards car ownership. Through our flexible financing options, we help you design an affordable payment plan. As a result, we get a loyal customer base who refers their family and friends and continues to call us in the future for all of their automotive needs.
Reasons for Bad Credit
Going through financial downturns is a commonly shared experience among people from all walks of life to varying degrees. Some of the reasons you may be facing bad credit include an unexpected job loss, divorce, medical expenses, or a family emergency. The saying "money comes, and money goes" is true for everyone, even the most responsible and hardworking individuals. Even when everything seems perfect to outsiders, financial stress might be affecting people around you who you wouldn't expect.
Sometimes money troubles happen because of multiple factors acting at the same time. If it's not a sudden expense that knocks you off track, it might just be the result of a combination of things eventually coming to a head. If you're spending slightly more than you're making each month, you might be dwindling through your emergency fund or racking up debt slowly without even realizing it. This can lead you further away from financial freedom. Rather than letting your financial worries define you, start digging yourself out of the hole by visiting our dealership.
Get Back on Your Feet with a Reliable Vehicle
If you've run into tough financial times that have left you with less-than-perfect credit, the right vehicle can help turn things around. By making payments on your newly financed vehicle, you can build back up your credit score and demonstrate that you're a trustworthy lender. In addition, having a vehicle that you can depend on makes it easier for you to be self-sufficient and reliable as well.
Have you ever missed an appointment or been late for work because your car broke down? If you've been driving around in a run-down vehicle, our inventory of quality cars can make a big difference in your day-to-day life. Instead of asking friends and family for a ride, you have the peace of mind knowing that you can get to where you need to be on time. When emergencies crop up, you won't need to scramble for transportation. You'll rest easy knowing you have access to a personal vehicle that won't let you down.
An unreliable car can become a major contributor to your financial stress. Car repairs are never cheap, and a car that's past its prime quickly turns into a money pit. Unfortunately, vehicles depreciate in value over time. It's not unusual for people to find themselves in a situation where they're paying more to maintain a car than it's even worth. Get unstuck from this negative cycle by trading in your old car before it's too late. Drive off in a quality vehicle that provides and contributes value to your life.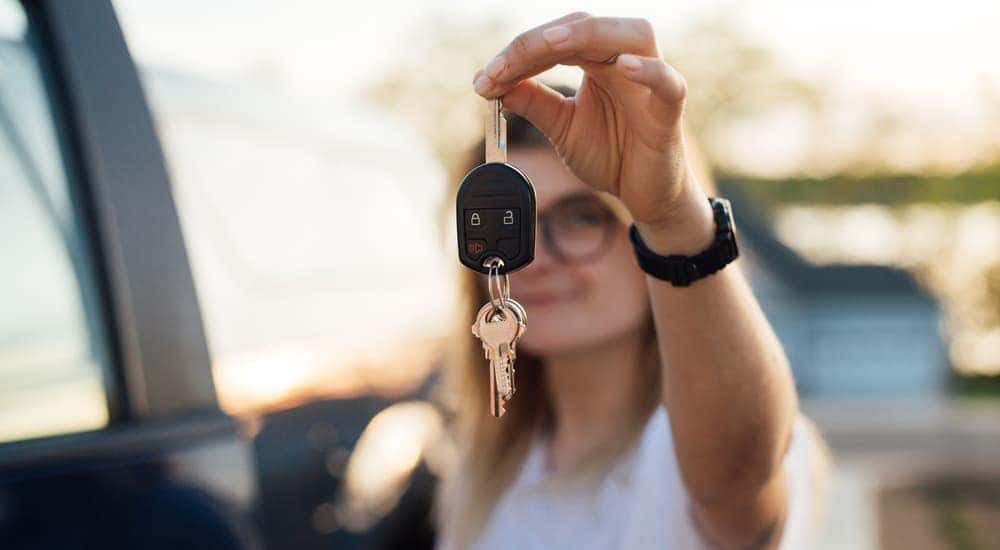 Dealing With Financial Stress
Aside from finding a great vehicle, there are additional steps you can take to improve your situation and outlook during times of financial uncertainty. First things first, sit down and plan out a budget. Do your best to collect your monthly bills and expenses to determine how much money is going out each month. While you're at it, consider ways to reduce your monthly costs by cutting back on dining out, finding a cheaper phone plan, or reducing your energy costs. Getting a clear picture of where your money is going can help you feel more in control of your budget.
Start working on an emergency fund, even if you have to start small. Aim to save up $1,000 in savings first and then focus your income on paying down debts with high-interest rates. Once you get out of debt, continue to build your savings with an ultimate goal of three to six months of living expenses set aside for emergencies. Every little bit counts, so if you can sell some items you don't use or pick up a few extra hours at work, you can start to get back in the green.
Finally, get the help, support and guidance that you need. There's no shame in having financial troubles. Afterall, the problem is more common than many people realize. Take your power back by meeting with a professional who can advise you on the best courses of action. You don't have to live in debt forever. Meet with a financial advisor at your bank or through the HR department at your job. You can also speak with a credit counseling service for help with consolidating your bills and negotiating down your debt. Sign up for a personal finance class, so you have the tools to handle your budget and get ahead.
Visit Our Dealership Today
Come see us at Arizona Cars to talk with our friendly staff about your financing options. We even offer financing with no money down. When you come into the dealership, be sure that everyone signing the loan brings their driver's license and full insurance coverage. If you need help getting insurance, there's an insurance agency located right outside of the dealership that you can go to. In addition, bring proof of your residency (like a bank statement or a bill that was mailed to your home address) and your most recent pay stubs. If you have a vehicle to trade-in, bring the title or registration. Any down payment you can offer is also helpful to bring with you, but not necessary in order to get you a loan.
If you want to get started but don't have time to stop by in person, simply fill out our easy online application to get pre-approved. We even have a user-friendly payment calculator that will help you determine your monthly payment or calculate your buying power based on the numbers you put in. Our website has information about trading in your car at the dealership with our hassle-free process for cash on the spot. Earn extra money through our straightforward referral program by sending family, friends, and coworkers our way. We're happy to do everything in power to save you money and provide excellent customer service.