Can I Get a Loan to Buy a Used Car if I Have Bad Credit?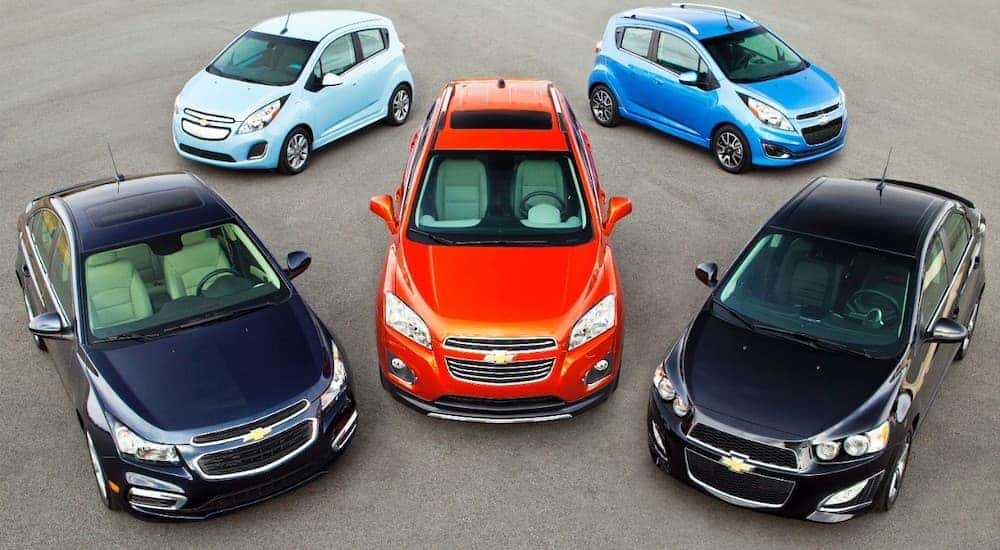 One morning, you get up like any other day. You go downstairs, have a quick breakfast, and get into your car to drive to work. You turn the key in the ignition, but the car just won't start. At first, you think it's just the battery, but when you check, the battery is holding plenty of charge. Your worst fears are realized: it is time to replace your car. You've known for a while that there was a problem with your vehicle, but your mechanic told you it was a major repair that you just couldn't afford on your budget. Also, the estimate for the repair was more than the car was worth. And, if you are like many of us in America, you are having problems with your credit. Now you are in a real bind. You think to yourself, "How can someone like me get bad credit auto loans?" It sounds difficult since you have a bad credit score.
However, you really need to replace your existing vehicle, which you probably use to get to your job or, or for some of us, you actually use it for your job, like having a pickup for construction work or an SUV for a ride-sharing service. In the following, we will show you that you don't have to panic, because there are plenty of opportunities for people with bad credit to get an auto loan. In addition, you will see why you should think, "Chevy, a great choice in used cars and SUVs."
Bad Credit
Today, the credit rating agency Experian estimates that one-third of Americans have a FICO Score below 670. The FICO Score was created by the Fair Isaac Corporation to rate credit applicants and is used by many lenders when reviewing credit applications from consumers, such as credit cards or home equity loans. FICO Scores range from 300 to 850. A score below 670 is considered "Fair" with applicants in this range considered subprime borrowers. This means that there is a good deal of risk that such borrowers will default on loan payments, and as a result, will have to pay higher interest rates on their debt. A score below 580 is considered "Very Poor" with credit applicants often having to pay a fee or deposit on their loans if they are approved for loans at all. This is because there is a belief that the borrower will default on some or all of the payment of the debt.16% of adults in America have a FICO Score below 580.
Similar to the FICO Score is the VantageScore, developed by the three major credit bureaus, Experian, Equifax, and TransUnion. This also uses a scale between 300 and 850 but breaks things down in a slightly different way. Scores below 500 are considered Very Poor, scores at or below 600 are considered Poor, and scores at or below 660 are considered Fair. Those with Fair scores may be approved for credit but not at competitive interest rates. Those with Poor scores are less likely to be approved and may have to pay additional fees on top of high interest. Those in the smallest category, Very Poor, will find it difficult to be approved for credit. Today, Experian estimates that 5% of adults fall into the Very Poor category, 21% Poor, and 13% Fair, for a total 39% of all adults. As you can see, this is a major problem.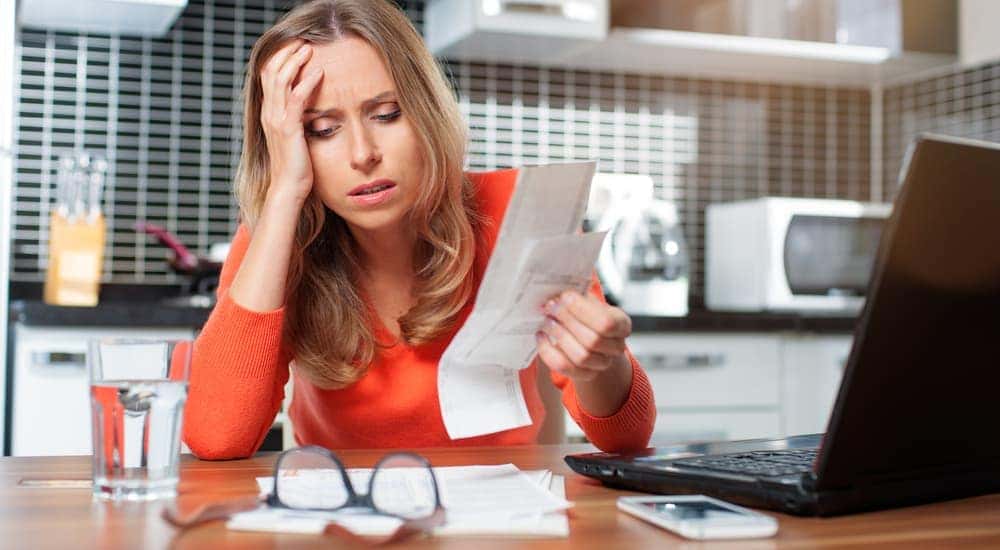 There are a number of factors that can harm your credit rating. If you have a history of late payments or loan defaults, this can damage your score. When you file for personal bankruptcy, your credit rating will likely take a huge hit, up to an astounding 240 points. Maybe you got behind in the payment of your student loans, or found yourself on the wrong end of a lawsuit judgment? Starting with the Financial Crisis in 2008, many Americans began to have their homes foreclosed as a result of the spike in interest rates. This was particularly devastating for people with floating rates or subprime loans, where the interest rate on the loan was tied to changes in the Prime Rate set by the Federal Reserve. Whatever the reason, it is quite common and altogether too easy to end up with a bad credit rating.
This is why you should sign up with Experian, Equifax, or TransUnion to get a free credit report. You are entitled to one free report every twelve months, although the agencies will often give you the ability to check your score more often, and will send you free updates every time the score changes.
Bad Credit Car Loans
So, what do you do now? You are in your driveway, your current car, truck, or SUV won't start, and it doesn't pay to repair it. Don't panic. There are plenty of reputable car dealers who offer Bad Credit Auto Loans for their customers. If you live in the greater Phoenix area, Arizona Car Sales is here to help. Located in Mesa Arizona, we will work with you to rebuild your credit rating while at the same time getting you behind the wheel of a used car or SUV to replace the one that you currently own.
One of the best ways to get an improvement in your FICO Score or VantageScore is through a Guaranteed Credit Approval Auto Loan from our partner, Phoenix Auto Finance. There are two major types of consumer credit: revolving credit, where you continually pay back a line of credit like a credit card, and installment loans, which include personal loans, auto loans, mortgages, and student loans. If you get a credit card and an auto loan, this should show the rating agencies that you are responsible for both types of credit. However, a secured installment loan with regular monthly payments will do more for your credit than other types of credit, including credit cards. Having bad credit is no longer an impediment to getting a car loan. At Arizona Car Sales, we do our best to make sure you are able to finance a car purchase from us, getting you the car you need with the added benefit of improving your credit score.
The Chevy Brand
Chevrolet is a division of General Motors, and few automakers have the breadth and depth of vehicle choices that Chevy offers. Current SUV models range from the compact Chevy Trax to the Chevy Equinox, to the midsize Blazer and Traverse, all the way to the full-size, three-row Tahoe and Suburban. All are rugged and luxurious, offering you the performance you need and the comforts you desire. If you prefer a sedan or coupe, Chevy currently offers the Spark mini-car, the compact Sonic, the sporty midsize Malibu, and the athletic and refined full-size Impala.
As for a used Chevy like the ones on our lot, you can often find older models like the plug-in hybrid Volt, the compact and practical Cruze, and the high-performance Camaro. Best of all, every Chevy car manufactured after the 2012 model year comes with a built-in Chevy Infotainment system, an exceptional integration of Bluetooth connectivity, OnStar telematics, and entertainment from the stereo system, all on an easy-to-use touchscreen. This system gives you many features that other manufacturers reserve for their premium vehicles.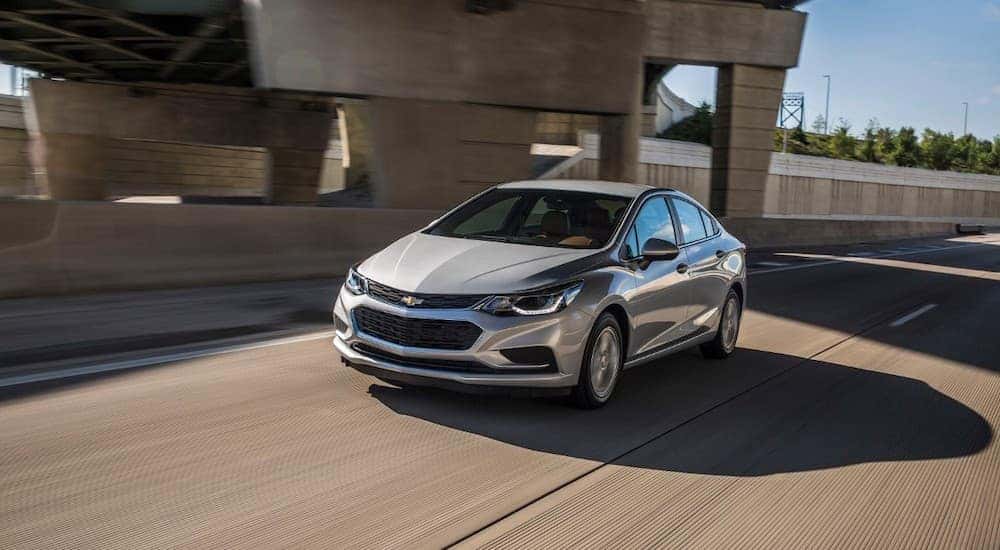 Your Best Bet for Used Chevy Cars and SUVs
Arizona Car Sales is your best bet for used Chevy cars and SUVs. Every used vehicle undergoes a rigorous inspection by our trained mechanics, and will not be listed for sale until we are completely confident in the quality and safety of the vehicle. We look at such things as the tread depth on the tires, and the thickness of the brake pads, and even check the exterior paint quality and make sure the radio and Bluetooth work.
In addition to the inspection, our mechanics will repair any issue found during the inspection and take care of needed maintenance on the vehicle. We also clean and detail the cars before listing them for sale. Unlike most other used car dealers, we offer you either the balance of the original manufacturer's warranty remaining or an opportunity to upgrade to our exclusive 5-year/100,000-mile warranty, starting with the current mileage on the pre-owned vehicle you purchase from us. This is the best used car warranty in the United States, and it is only available at Arizona Car Sales.
Come in today to see how you can get a car loan despite your bad credit, and drive out with an excellent used Chevy car or SUV. We are conveniently located at 1648 E Main Street in Mesa, Arizona.