Buying Guide For Your Next SUV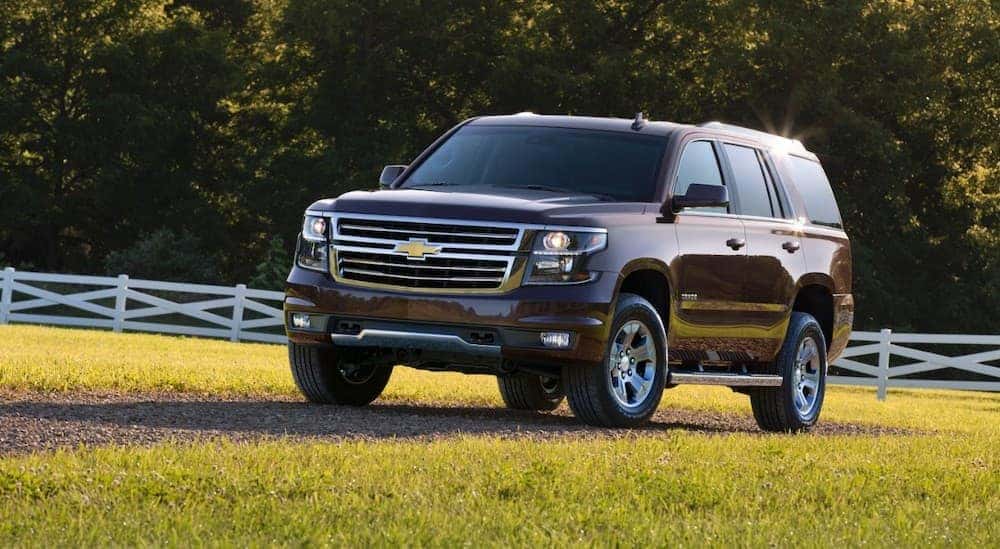 The Versatility of An SUV
There are surely a lot of justifiable reasons why you may want an SUV as your next daily driver when researching used cars for sale. Many SUVs hold an exceptional level of versatility with a strong emphasis on both style and substance, resulting in millions of pleased drivers the world over. The term 'SUV' is more-so an umbrella-term, containing a variety of different size categories, both big and small. Whether you're looking for a trustworthy vehicle with third-row seating or perhaps even perform some towing, then we highly believe you'll find plenty of reasons for owning an SUV for yourself.
Different Types and Sizes
There are three different size categories in which an SUV can be measured. SUVs can be compact, mid-size, or full-size and are constructed using the chassis of a truck or pickup. It's not uncommon for an SUV manufactured within the past five or so years to come standard with all-wheel drive amongst a plethora of capabilities and quality-of-life improvements. SUVs are popular for many reasons, ranging from the hard-workers who need a vehicle with enough power to get the job done to the general consumer who needs a reliable ride.
Compact SUVs: The smallest form factor SUV you'll find is the aforementioned compact size. Typically, these SUVs, in particular, are often noted for their ability to achieve respectable fuel economy ratings without sacrificing too much of the overall experience. When you're researching used compact SUVs, especially within the last five years, you can expect the manufacturer has granted these predecessors fantastic gas mileage and proper space to hold any cargo.
A popular compact SUV that we recommend keeping your eye out for on the used market is the 2018 Jeep Wrangler. This fan-favorite five-seater holds up admirably in the present day, and finding yourself one for a considerably lower cost than its newest contemporaries is a breeze. Depending on the trim you're researching, you can get considerably more by shopping used rather than new. We like the Wrangler Unlimited Sport S for its inclusion of AWD and the 3.6L V6 engine it possesses under the hood alongside its 6-speed manual transmission. In regards to fuel efficiency, this V6 achieves 17 MPG in the city, 25 MPG on the highway, and 20 MPG combined.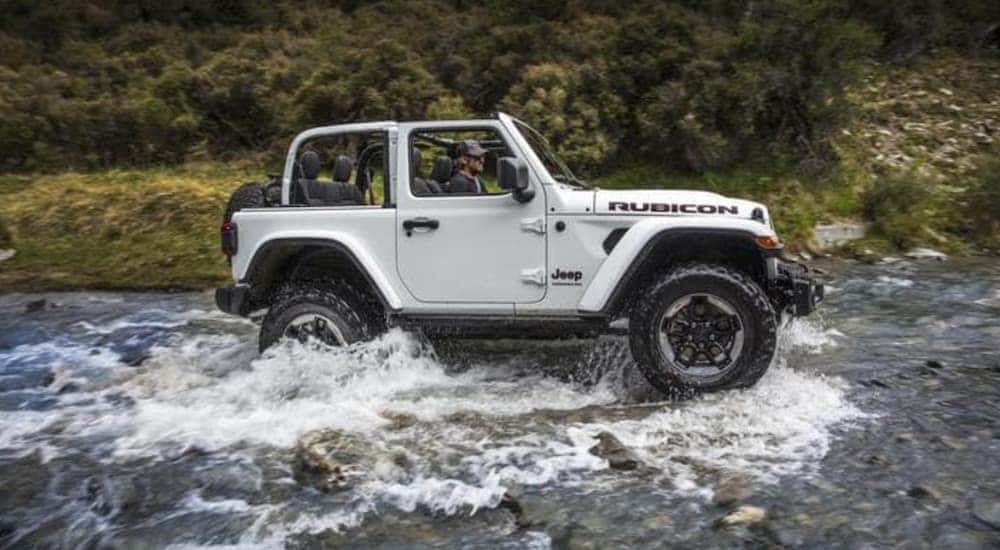 Mid-Size SUVs: The Mid-Size SUV is quite a popular choice among drivers because, for a lot of them, the Mid-Sized variants typically check all of the boxes on their wishlists. These SUVs, in particular, usually give you an interior that's both spacious and comfortable. Mid-Size SUVs can also sometimes make use of third-row seating, meaning they're perfect as a reliable mode of transportation for families and will handle even the longest road trips.
Mid-Size SUV offerings from the likes of Toyota and Jeep are certainly competent choices, but in the used market, we must recommend the Kia Sorento. The Sorento LX specifically is a five-seater, although other trims can support up to seven passengers. The Sorento itself is often praised for its technology feature set alongside ample performance, a suite of safety features, and an impressively spacious interior. This has been part of their design philosophy for quite a while, so you'll be hard-pressed to miss any "noteworthy" features of the modern-day.
Looking at the 2016 Kia Sorento LX, in particular, you'll see a 2.4L I-4 engine with 185 hp and 178 lb-ft of torque utilizing a 6-speed automatic transmission. This engine achieves a respectable fuel economy rating with 22 MPG in the city and 29 MPG on the highway. The Sorento LX contains a nice variety of safety features such as Electronic Stability Control, Traction Control, and Turn Signal Mirrors, to name a few.
Full-Size SUVs: As the name implies, a Full-Size SUV is the largest size in which an SUV can be built. These vehicles are great for many reasons and are often toted for their immense durability as they're built with the chassis of a pickup truck. Full-Size SUVs very often come standard with a third-row of seats due to the rather large interiors. Full-Size SUVs are also very performant when it comes to many forms of towing work.
The market contains many phenomenal Full-Size SUVs as they've grown quite popular in recent years. Whether you're shopping used or new, there are plenty of these vehicles that you should find satisfactory, such as the Chevy Tahoe, Ford Expedition, or one of our favorites, the Chevy Suburban. They're all great, however more specifically, a model that forms a healthy blend between affordability and capability is the 2016 Suburban 1500 LT. This vehicle has an eight-passenger seating capacity and a rather impressively sized interior with leather seating.
The 2016 Suburban 1500 LT is an impressive show-piece even to this day and contains additional safety features such as a Lane Departure Warning, Adjustable Pedals, and Daytime Running Lights for example. Tech-centric features are here as well, such as an integrated 4G LTE Wi-Fi hotspot so your family and friends can connect their wireless devices with ease and stream their favorite media. It's also worth noting that fan-favorites such as Apple CarPlay are here and ready to go. A power driver seat is present as well as a passenger power seat, and a premium audio system fills the interior with high-quality audio. This Suburban comes with a highly capable 5.3L V8 engine that can achieve 355 hp and 383 lb-ft of torque. Additionally, this engine achieves 15 MPG in the city and 22 MPG on the highway with a massive 31-gallon fuel tank capacity.
CUV (Crossover Utility Vehicle)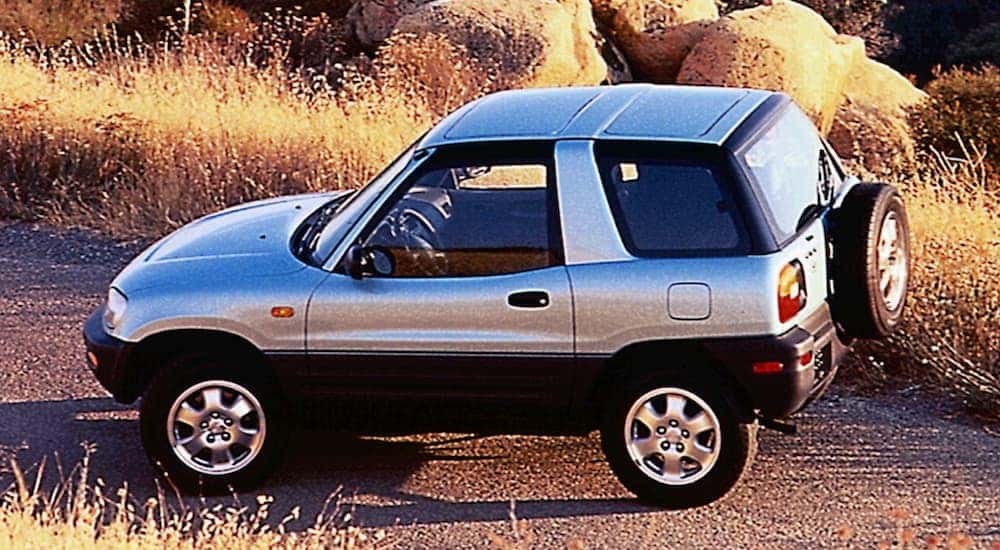 CUVs have gained an immense amount of attention more recently and have earned their spot as an SUV replacement for many. Since the first crossover, the Toyota RAV4, was introduced into the United States market in 1996, the terms "SUV" and "CUV" have become rather synonymous with one another. As previously mentioned, SUVs are built using a chassis from a truck or pickup whereas a CUV is built upon a hatchback-style chassis.
Being built upon such a chassis comes with many advantages, although some may find caveats in the lackluster towing capabilities compared to their SUV counterparts, there are plenty of reasons to get one for yourself. Often the driving experience is smoother with a CUV with improved handling, and fuel economy is often very respectable, which is a result of the lighter chassis and overall construction.
There are compact, mid-size, and full-size crossovers, much like SUVs, and there are even Subcompact crossovers such as the Chevy Trax or Honda HR-V. Due to a large amount of variously sized CUVs on the market, you'll likely find one that you feel is perfect for your on-road needs. Compact crossovers such as the Chevy Equinox and the mid-size GMC Acadia are great examples on the used market at great prices or a full-size crossover such as the Dodge Grand Caravan which offers third-row seating.
Where To Start
When the time comes to shop for your next vehicle, the reasons to invest in a used SUV or CUV is at an all-time high. Due to their ever-improving popularity, more automotive manufacturers have stepped into the ring and have released some incredible SUVs over time, and these vehicles are still sought after today, meaning there's a healthy used market currently. Easily, one of the best ways to fully understand why you'll prefer an SUV or a crossover is to take part in a test-drive at your local used dealership and feel the difference for yourself.
If you're looking for a vast catalog of fan-favorite used vehicles, including SUVs, then our dealership is the place for you. We are Arizona Car Sales located at 1648 E. Main Street in Mesa, Arizona, and we serve the local area with top-notch service and a wide selection of vehicles to pick from. We offer a list of financing options, a service center, and even support vehicle trade-ins to make your next purchase even easier.