10 Things Your Truck Shouldn't Be Without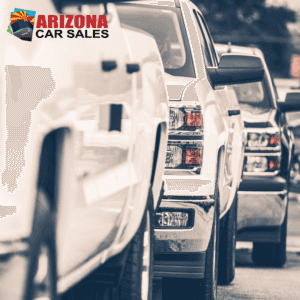 Lawyers and bean counters see to it that no pickup truck comes perfectly equipped. With our 30 years and a million miles in trucks, we've compiled a list of the 10 things every pickup should have on it, and we asked some truck people to make sure we weren't missing something. While your list might be different, we've found the more of these items we carry, the less goes wrong. We've also approximated weight for each item; the average pickup driver — we know you're above-average owners — would have a hard time measuring any change in fuel economy with or without these things on board.
Receiver hitch: The heaviest item on this list works for much more than towing. Beyond ball mounts, it can secure a rack customized for a clevis or tow hook, a step (or serve as one itself), a vise or work table, dune flag or any 500- to 1,000-pound object you can fab up from a 2-inch square stub. It's also handy as departure angle skid plates and under-ride devices.
Fire extinguisher: A no-brainer, these are required in buses, commercial vehicles and passenger cars in many countries. I've had a fire on more than one vehicle, and in every case, it was quickly stopped by a small on-board fire extinguisher. They can break truck windows in an emergency, too. They're best when reachable by the driver or in a door.
Spares box: Even simple items stop modern pickups and finding the part under your seat is quicker than finding an auto-supply store on a Sunday night. A couple of quarts of oil, gear lube and a gallon of antifreeze won't fill it, but they might get the truck to a safer location. What to pack in a spares box? Fuel filters minimize bad fuel damage, hoses and belts require few tools, fuses, a couple of light bulbs and maybe a U-joint like a 1330 Cardan joint if your truck runs an odd size.
Basic tools: These complement your spares box and skill set. A 3/8-drive ratchet is often adequate for changing a serpentine belt; for many people, a few sockets, pliers and screwdrivers are all they need. Others go simpler with a Leatherman or Swiss Army multitool. Everyone deserves a good pair of work gloves, a handful of zip ties, a tire pressure gauge you trust, and tools/lugnut keys to change a wheel.
Recovery equipment: If your truck never breaks or gets stuck, your buddy's will. A tow strap and attachment hardware (D-ring, tree strap, etc.) or length of chain can find traction, move a stubborn obstacle or drag roadkill off the highway. Multipiece shovel kits are handy and easily stowed. A Hi-Lift jack is a versatile tool and with two of them you have a short bridge, but the jack's weight and size might mean it's left at home for local trips.
Portable light: With a hat- or helmet-mounted flashlight, you're your own toolbox; a tripod-mounted floodlight needs only its own power supply. My truck usually breaks in the dark. Electrical gremlins seem to occur more often in the dark, so relying on the truck's electrics to fix those same electrics is poor planning.
Spare tire: The days of everything having the same bolt pattern are over. You'll need the correct wheel, a second set of lug nuts if your spare is a steel/conical mount and the others aluminum/shanked, and a tire with the same static-loaded radius as the other drive tire or tires. Keep it inflated to cold maximum pressures because it's easier to deflate to the correct psi than inflate it, and since you're checking your tire pressure monthly, always check the spare.
Load retention gear: In a hard stop or crash, anything in your truck becomes a missile. I've seen an innocuous tissue box and CD case cause injuries that needed stitches. Secure everything with the appropriate bungee cords or nets, tie-down straps, rope, chain, cargo bar or even a seat belt for your cooler to save you a big headache. Literally.
CB radio: We're going old-school because i-this and berry-that don't work everywhere. Unless you've got a satellite phone (and aren't stuck in a tunnel) and an unlimited air-time budget, a CB makes sense for traveling with or without pals, finding friends in campgrounds and genuine "real-time" road conditions. Channel 9 often gets a faster response than 911 from any mobile phone. Remember to get a good antenna that's properly mounted.
Safety equipment: Punching up OnStar, 911 or Channel 9 still works for major injuries, but a decent first-aid kit and the knowledge base to use it always helps. Flares or warning triangles are good for breakdowns or emergencies; they're also handy when your rig doesn't quite fit in the campground or your job site has low visibility.
Optional: For trucks often off-road or pulling trailers, an air pump is No. 11 on our list.
If you're looking to add some aftermarket accessories to your vehicle, our service center can help! With competitive pricing and fast installation times, we can trust us to get you the best parts installed for the best price. Schedule your appointment online today!